Until now I've had the pleasure seeing two shows live with Pina Bausch and the ensemble Tanztheater Wuppertal. They have only performed in Denmark once, many years back, with four different pieces. I saw Nelken and Viktor. Recently I have with great pleasure seen A film for Pina Bausch (2011) by Wim Wenders and the german documentary Tanzträume (2010).
I'm attracted to the way they work with issues such as our quest for love and tenderness, with what follows of worries, desires and doubts. They show the madness inside of you, the inner complexity of all our conflicting emotions: joy, shame, sadness, fear, sorrow, anger and so on. With humor and seriousness in close interaction in each dance sequence, they manage to perfection to "portray" the essence of a familiar situation or action. By emphasizing exaggerate or repeat movements, and a whole lot more, they bring you close to your conflicting feelings that you may often prefer to hide or deny the existence of, or do not know how to handle or express, and now have the opportunity to accept and release.
Hope I get the chance to see them perform other pieces live sometime in the future. Until then, I found three videos which is perhaps the full length of Cafe Müller (1978).
Cafe Müller, part I:

Cafe Müller, part II:

Cafe Müller, final part: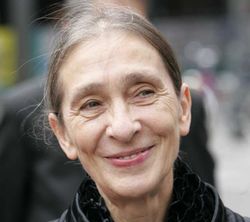 Pina Bausch (1940-2009) was a dancer and choreographer. From Autumn 1973 she became the leader of the ensemble Tanztheater Wuppertal. If you are hungry for more video clips of her work, then take a look here:
http://www.facebook.com/pages/Pina-Bausch/111900243908?sk=videos.